You are here

Who is Russ Grzywinski?
Who is Russ Grzywinski?
Who is Russ Grzywinski and
How Will You Benefit by Working with Him?
W. Russell Grzywinski is the President of Oak Brook Financial Group, Ltd. and a Co-Principal of Oak Brook Advisors, Ltd., a registered investment advisory firm. He has been a financial counselor since 1982 and has a wide range of experience in the areas of Retirement and Estate Planning, Corporate Employee Benefits, 401(K), Profit Sharing Plans, Insurance and Investments. He is also a Bank On YourselfTMAuthorized Advisor.
For over thirty years, Russ has been helping hundreds of individuals, business owners and other professionals take control of their financial future. He has provided his clients with strategies to help them build their wealth and reach their retirement goals, relative to their individual financial capabilities.
Russ is the best-selling co-author of the recently released book, The Secret to Lifetime Financial Security. Russ has published numerous articles on personal finance, retirement, estate planning as well as tax reduction strategies. He has been quoted in Entrepreneur magazine and his columns have appeared in The Charlotte Business Journal and Business Today. In addition to his appearances on Fox News Charlotte, News 14 Carolina, and News/Talk 1110 WBT Radio, he has also been a featured speaker at national and regional conferences on a wide range of financial planning topics. Russ also conducts seminars and workshops on a variety of rather unique financial concepts and strategies, which are often overlooked by other advisors.
As a Bank On YourselfTM Authorized Advisor since 2004, Russ has become one of the Country's leading experts by helping hundreds of clients grow their wealth with safety and predictability, reduce their taxes and put them on track to achieve their dreams of financial security.
Community service is also important to Russ. He has served as an officer of the Rotary club and is past president of a suburban Chicago Chamber of Commerce. As an instructor for Junior Achievement, Russ taught students the basic concepts of investing and related subjects.
Though based in Charlotte, Russ works with clients around the country. He is also available to speak at your company, organization or association.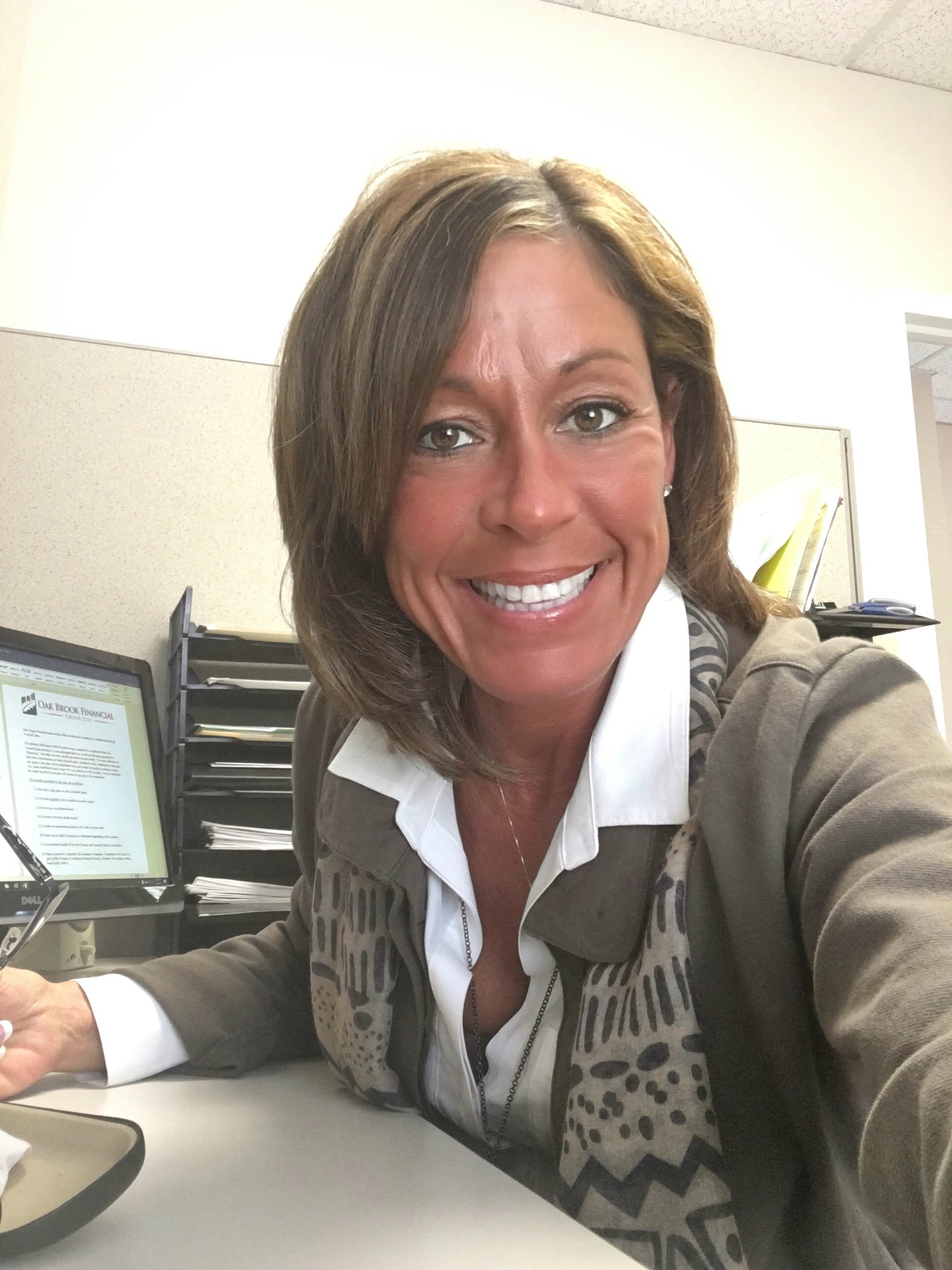 Heidi Hogan
Director of Client Services
As Director of Client Services for Oak Brook Financial Group, Ltd., Heidi is often the first person you will speak with when contacting our office. She is a key part of our practice and works closely with Russ in preparing plan designs, presentations, and various reports for clients, as well as prospective clients. She also provides support for all of our client service related activities, including client correspondence, appointment scheduling, on-boarding new clients, and assisting clients with other administrative matters as needed. Heidi is also responsible for managing Russ' calendar, in addition to providing overall operations and administrative support for the practice.
Originally from Virginia, Heidi has called Charlotte, NC home for 20 years, and currently resides in Pineville, NC with her husband Chip, and their sons, Alex and Zachary, and daughter, Haley.
Heidi has a Bachelor of Science degree in Business Administration from Winthrop University, and she is an avid reader and health enthusiast.