Home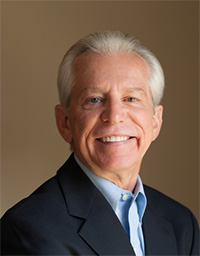 W. Russell Grzywinski is the President of Oak Brook Financial Group, Ltd. and a Co-Principal of Oak Brook Advisors, Ltd., a registered investment advisory firm. He has been a financial advisor since 1982 and has a wide range of experience in the areas of Retirement and Estate Planning, 401(K) Rollovers, Retirement Income Maximization, Insurance and Fee-Based Investment Strategies. He is also a Bank On YourselfTM Professional.
Do You Know EXACTLY What Your Retirement Account Will Be Worth
On The Day That You Retire?
Do You Know EXACTLY How Much Guaranteed Lifetime Income
Your Retirement Account Will Provide?
Learn More
We help you create an effective investment strategy for ever-changing markets and for every life stage. This helps inspire confidence, clarity and calmness in all market conditions and encourages our clients to resist emotional decision-making.
Retirement Income Maximization
While it is critically important to maximize wealth accumulation for retirement, it is just as important, if not more important to consider options for maximizing your income during retirement, particularly tax-free income.
401-K and IRA Rollovers
All rollovers are not the same so you want to make sure that you understand all of your options before making a decision. We are Rollover Experts.
A financial strategy that is safe, predictable and guaranteed to increase in value, even during stock market declines. Bank On Yourself™ adds "certainty" to a financial plan, and it also helps to soften the impact of investment losses in the scope of an overall portfolio.